The best blogging tools to increase your productivity and traffic
I may get paid commission for purchases made after clicking a link in this post.
One of the trickiest aspects of blogging is choosing which tools, resources and apps to use to help grow your blog. The choice is bewildering. I believe less is more when it comes to blogging tools. These are the resources I actually use and what I consider to be the best blogging tools to increase your productivity and traffic.
As you know I am passionate about you guys, my lovely readers, and creating content that YOU want to read! One of the things you have been requesting from me is a resource guide listing all the blogging tools that I use to help grow my blog and be productive!
So ta-da! Here is a comprehensive list of all what I consider to be the best blogging tools/apps/resources for blogging…
These are all things I actually use on at least one of my blogs (usually both!) and which I would strongly recommend.
Total honesty time – some of these recommendations are affiliate links (highlighted with a *). If you buy through any of my affiliate links, I get a small commission, but you don't pay a penny more!) I would be delighted if you would use my affiliate link if you decide to purchase one or more of my suggestions, BUT I want to reassure you that I am not recommending them because they are affiliate links, I am recommending them because they are GOOD!! (I wouldn't use them myself if they weren't 😉 )
Blogging basics
Whilst I am a big advocate of not spending a fortune on blogging, when you are just starting out there are two things I would recommend spending a bit of money on to get your blog off to the best possible start – namely, good quality web-hosting and a professional theme…
SiteGround (LOW COST)
Buying good quality hosting is essential if you want your blog to be successful. SiteGround are a great hosting company for new and small bloggers. I used SiteGround for my 2 main blogs for over 4 years and I was very happy with them. (While I was with them, I grew my food blog from 15,000 pageviews to over 1,000,000 pageviews!) I only moved away when my needs changed – I wanted a more 'managed' solution and I was willing to pay for it. (See this post for more details >>> BigScoots vs SiteGround – which is the best hosting company?)
SiteGround have a number of must have features which will speed up your blog (important for SEO and growth) and keep your blog safe from hackers. But the best feature of SiteGround, in my opinion, is their amazing support team. They are just wonderful: helpful, kind, courteous – and they often go above and beyond what you would expect of a support team.
GET IT HERE >>> SiteGround Hosting*
READ MORE >>> How to choose the right host for your blog
BigScoots
If your blog gets more than 25,000 pageviews, you may want to consider getting BigScoots' Managed WordPress Hosting. This hosting is truly 'managed' in its fullest sense. BigScoots will take care of everything, meaning you can spend less time worrying about the technical side of blogging and more time on the things you do best. They will also help you to improve your site speed and performance, and they will perform a full security audit of your site when you join, as well as proactively monitoring to ensure everything runs smoothly.
GET IT HERE >>> BigScoots Hosting*
READ MORE >>> BigScoots vs SiteGround – which is the best hosting company?
Restored 316 Designs
A professional theme is super important if you want your blog to grow and not cause you headaches. A professional theme will help your blog look professional right from the get-go, but it does way more than that! Choosing the right theme can also boost your SEO, make your blog more user friendly, boost your traffic and help you make more money.
I use Restored 316 themes on both my blogs and I am super happy with them. Not only are the themes themselves great, but they also have great set-up documents, great support from Lauren and her team and they are really well set up for security and SEO. Restored 316 have a great quiz too to help you choose a theme that's just right for your blog!
GET IT HERE >>> Restored 316 themes*
READ MORE >>> How to choose the right theme for your blog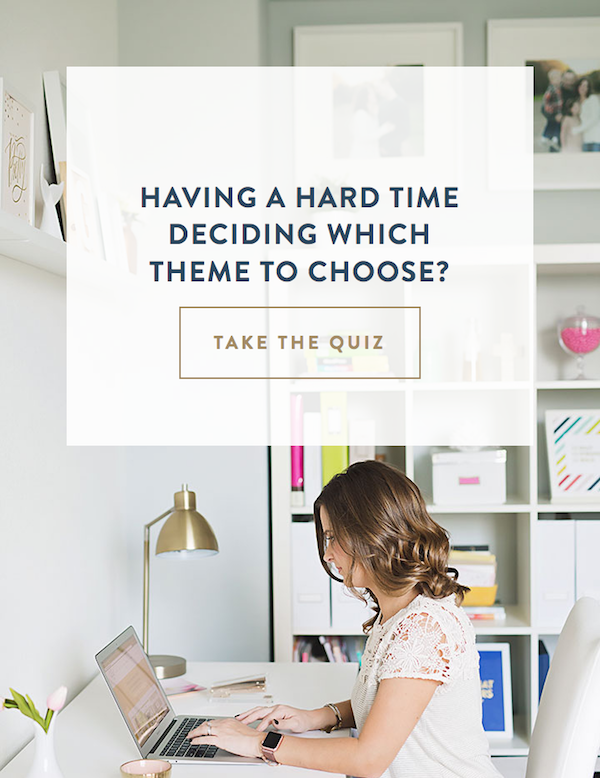 Blog Security
Blog Security is a hugely important area of blogging and one that is often overlooked… until it's too late!
To ensure your blog is safe and secure you should always have a security plugin, to protect your site from hackers and an offsite backup of your blog 'just in case' the worst should happen.
I also recommend getting a couple of external hard drives to backup the entire contents of your computer, especially your photos and videos. And I also recommend you back up your files to the cloud – again just to make sure that if your laptop explodes or everything gets destroyed in a fire/flood/freak earthquake/hurricane, all your most precious files are still safe.
Finally I recommend having a good quality spam filter to protect your blog from spam comments.
All-in-One WP Security (FREE)
This is the security plugin I use and I love it: mostly because I have never been hacked! (*touches all the wood she can find*)
It has a whole host of great security features including a firewall, login lockdown, the ability to blacklist certain IP addresses, disable the ability to edit the PHP files, enable honeypot settings and more.
But my favourite security feature is the Rename Login Page Setting. This nifty little feature 'hides' the login page URL, so it is no longer the default URL ending in /wp-login.php but a URL of your choice. This stops hackers from even finding your blog in the first place.
It's super easy to set up the  All-in-One WP Security  plugin – even for a non-techie like me and once it's set up (less than 30 minutes) you can completely forget about it!
GET IT HERE >>> All-in-One WP Security
READ MORE >>> Website security: 15 easy ways to protect your blog from hackers and other threats
VaultPress (LOW COST)
You MUST back up your website. If you have not done so, do it right now! Just drop everything and back up. Because if you don't and you get hacked / your server explodes / the new guy at your hosting company accidentally deletes it (this actually happened to one of my friends!) / your hosting company goes bust… you could lose EVERYTHING, and I mean EVERYTHING!!!
I actually have two backups – one is done automatically (and for free!) by my lovely hosting company*. But, for the reasons above, I have a second offsite backup with VaultPress.
VaultPress comes from the same company that operates (and backs up!) millions of sites on WordPress.com and they offer a very simple to set up system (no faffing around with a 3rd party like Google Drive or Dropbox) which backs up your site every single day and has a one click restore option, giving you massive peace of mind! It also comes with priority support from WordPress experts.
It's not free, but at just $10** per month it's worth it. As someone who nearly lost everything, paying the price of a couple of cups of coffee a month seems a small price to pay for security and peace of mind!
GET IT HERE >>> VaultPress*
Toshiba Canvio Basics 500GB external hard drive (LOW COST)
These are cheap and really worth having. You can simply and easily backup everything you have on your computer to your external hard drive and know that if your laptop breaks, all your files are safe and sound.
It's also great to have if you plan on getting a new computer ever. You can simply and easily transfer all your files from one computer to the other.
I use two 500GB external hard drives which I bought from Amazon. If you don't have one, get one today and backup everything you wouldn't want to lose!
GET IT HERE >>> Toshiba Canvio Basics 500GB external hard drive*
OneDrive (FREEMIUM)
Of course, the trouble with an external hard drive is what if if both your laptop AND your hard drive get destroyed – like in a fire/flood/hurricane? Hopefully that will never happen. But if it did, you'd really want all your files to be safe! I use OneDrive to back up all my files automatically to the cloud.
It has the added advantage of meaning that all my files are both on my laptop AND in the cloud. It means that I can access all my files offline (e.g. on the train) and on someone else's computer, if I need too. Great for security AND productivity.
GET IT HERE >>> OneDrive
Akismet (FREE)
Uuurgh SPAM! You don't want to be wasting ANY precious blogging time dealing with spam comments. You NEED a good spam filter. I use Akismet, which is a free tool and considered one of the best. It automatically filters all my blog comments and puts anything it considers spam into a separate file for me to check.
It also allows me to moderate comments before they go live on my blog, so if anything does slip through the filter, it still won't appear on my blog. BUT it also has the ability to allow previously approved commenters to comment freely without their comments 'disappearing' until approved.
GET IT HERE >>> Akismet
Design
To make your site look professional you really don't have to pay a fortune. I do most of the design side of my two blogs myself using two simple tools: PicMonkey and Canva.
PicMonkey (LOW COST)
This nifty little design tool is great for making simple graphics. I use it to make all my social media graphics, my pinnable images and collages. It's super quick and easy to use and you can also use it to edit photos. You can save all your work in PicMonkey to go back and edit at a later date, or you can export the files to your computer, and you can create your own templates so it's a 2 minute job to go in and create a new graphic in your house style/colours.
GET IT HERE >>> PicMonkey*
Canva (FREEMIUM)
I must say I don't find Canva as easy to use as PicMonkey, but there is one area where I think it is better than PicMonkey and that is logo design. I have used Canva to design both my logos and frequently get asked who my logo 'designer' is! Canva is also really great for designing infographics quickly and easily using its vast collection of templates.
GET IT HERE >>> Canva
Email MARKETING
I've said this many times on this website, but I'll say it again… Every blogger NEEDS an email list! It's super important for growth, community AND making money!
ConvertKit (FREEMIUM)
There are lots of good email marketing services, but my hands down favourite, and the one I personally use, is ConvertKit.
The great thing about ConvertKit is that it was made with bloggers in mind – so it has all the things that bloggers need… and none of the stuff we don't need! ConvertKit is very intuitive and it allows you to quickly and easily do amazing things with automated sequences, landing pages, sales funnels and content upgrades.
There are two versions of ConvertKit:
The Creator Plan, which costs $9** for up to 300 subscribers (then the price increases as you get more subscribers) and allows you to have unlimited everything: create unlimited landing pages and forms, send unlimited newsletters, create unlimited rules, email sequences and visual automations… It also allows you to manage your subscribers easily with tags, segments and custom fields… Plus you get free migrations and premium support. Why not test it out? Get a free 14 day trial* of the Creator Plan!
The Free Plan, which is FREE for the first 1000 subscribers! With the free plan, you get almost everything you get on the complete plan, except you don't get access to email sequences and visual automations, free migrations or premium support. If you are just getting started with email marketing, this might be a good place to start… then once you find you need the extra bells and whistles, you can very quickly and easily upgrade. Sound good? Find out more about ConvertKit's free plan*
READ MORE >>> 26 reasons why ConvertKit is the best email marketing service for bloggers
READ MORE >>> A beginner's guide to ConvertKit + VIDEO TUTORIAL
OptinMonster
Want to skyrocket your email signups without annoying your readers? Lots of email providers will allow you create popups, but they can be suuuper annoying, not to mention bad for SEO.
However you can use OptinMonster to create smart popups with rules about when the popup pops up! For example, you can set it to pop up only when a reader has been on your site for a certain period of time or has scrolled a certain amount.
But the two really special features of OptinMonster are that it will allow you to create Exit-Intent popups which will only appear if someone goes to leave your site AND MonsterLinks: popups that only appear if a reader clicks on a link. These two kinds of popups are much less intrusive than traditional popups, are much better for SEO purposes and have great conversion rates!
GET IT HERE >>> OptinMonster*
READ MORE >>> How to grow your email list with a free opt-in offer
Social Media and Pinterest
Consistency is the key to growing your social media following and engagement, but posting the number of times you need to for social media growth would eat up your entire day if you let it!
Using social media scheduling and automation tools are key to growing your social media and referral traffic without having to spend ALL your time on social media.
Freeing yourself from hours of social media boredom everyday allows you to spend time on the things you really enjoy and be more productive, but still keep control of what you are putting out on your social channels.
CoSchedule
If you are a regular reader of this blog you will know that I LOVE CoSchedule. It is no exaggeration to say CoSchedule has revolutionised my life. I used to spend A LOT of time manually creating social media posts not just for my new blog content, but for my old content too.
It used to take me HOURS! Now, using CoSchedule, I can quickly and easily create multiple social media posts and have them automatically go out at the best possible times for engagement.
Using the requeue tool I can also choose which of my social media posts I'd like sent out again: either once a fortnight or once a month. I can also quickly and easily replicate old social media posts and create templates and so much more!!
TRY IT FOR FREE >>> COSCHEDULE FREE TRIAL!*
READ MORE >>> How to schedule and automate social media with CoSchedule
Tailwind (FREEMIUM)
Tailwind is hands down the best tool I have found for Pinterest. It allows you to schedule a pin to multiple boards at the click of a button.
It allows you to quickly and easily schedule pins to be shared over a specific time frame, with a specific interval (so all your pins don't go out at the same time) and it allows you to schedule pins to go out at the best possible time.
Tailwind also has great analytics to help you keep track of which pins, boards and group boards are performing best.
TRY IT FOR FREE >>> TAILWIND FREE TRIAL!*
READ MORE >>> A beginner's guide to Pinterest for bloggers
READ MORE >>> How to use Tailwind – a step-by-step guide for bloggers
Social Warfare (FREEMIUM)
A good social media strategy is not just about sharing posts, it's also about getting your readers to share posts too. I've tried a few social sharing plugins and Social Warfare is the best free social sharing plugin I've found by a mile.
The free version gives you smart professional looking share buttons, social share counts, click to tweet quotes and a frame buster to protect your content and pageviews!
The pro version of Social Warfare gives you all that plus a greater number of share buttons to choose from, hover pin buttons on all your images (if you want them), tweet counts, recovered counts if you change the URL (for example if you changed your blog name, moved from http to https or moved from Blogger to WordPress), customisable buttons, the ability to only show counts after a certain minimum number of shares has been met (to avoid negative social proof) and loads more!
At just $29** per year, it offers very good value for money. And the great thing is, you can start with the free option and just upgrade to pro when you are ready.
GET IT HERE >>> Social Warfare*
GROW SOCIAL PRO (low Cost)
Another great option for social sharing buttons is Grow Social Pro.
Grow Social Pro has a lot of amazing features, including:
Customizable social media posts
Click to tweet
Mobile friendly sticky footer social share buttons
Pop-up social share buttons
Bitly integration for shortening long URLs
The ability to recover share counts (e.g if you moved from HTTP to HTTPS)
Award winning support from Mediavine
At $34** it's a little pricier than Social Warfare Pro, but personally I feel Grow Social Pro is worth the extra $5.
GET IT HERE >>> Grow Social Pro
Keywords and SEO
Search Engine Optimisation (SEO) is vital if you want to grow your blog traffic with good long-term, sustainable traffic from search engines. Unlike the traffic generated by social media, search engine traffic grows consistently and much more predictably and can often continue to grow even if you don't touch your blog or social media accounts for a while!
Personally I don't believe it's necessary to spending lots of money on pricey SEO tools – often they can be wildly inaccurate, even the really expensive ones! (I have posts on my blog that expensive SEO tools tell me the keywords they rank for get zero searches per month, but in reality those posts get hundreds of visitors from Google PER DAY!) The good news is there are plenty of free and low cost SEO tools that will work just as well – if not better!
Yoast Plugin (FREEMIUM)
If you don't have Yoast on your blog, get it now! It's widely regarded as the best SEO plugin around and will help you generate sitemaps, be found quicker by search engines, optimise your site and individual posts for search engines and it also handles much of the technical side of SEO for you (without you even having to know what 'technical SEO' is!.
While the free version is quite adequate for most bloggers' needs, the premium version offers a few extra bells and whistles, for example: the ability to optimise your blog posts for secondary keywords and synonyms, the ability to get suggestions for links to other pages on your website as you write, insights into the words and phrases you've used most in your blog post, a redirect manager to help you redirect old URLs to new ones, a focus keyword report and a 24/7 support desk.
GET IT HERE >>> Yoast
GET IT HERE >>> Yoast Premium
READ MORE >>> How to set up the Yoast plugin PROPERLY
READ MORE >>> How to use the Yoast SEO plugin to optimise a blog post
GOOGLE TRENDS (FREE)
Google Trends is a great tool, provided by Google, which will show you how search volumes for 2 or more search terms compare. You can type in a keyword that you know you already rank for and which currently sends you a good amount of Google, then use this as a benchmark against which to compare keyword ideas. You will quickly and easily see whether your keyword idea gets more or less searches than your benchmark keyword. This will help you pick keywords which have high search volumes.
GET IT HERE >>> Google Trends
READ MORE >>> How to do keyword research using Google Trends
GOOGLE search results (FREE)
Google's search results are actually one of the best keyword research tools around, but it is sadly often overlooked by many bloggers, in favour of fancy sounding, expensive keyword research tools (which I don't actually believe you need!).
Google's search results will give you lots of ideas for high volume search results via the autocomplete function (in the search box when you start typing your query), the 'People Also Ask' section and the 'Related Searches' section.
Google's search results is also a great place to analyse the competition for keywords you are considering targeting.
READ MORE >>> How to do keyword research using Google Search Results
Keyword research calculator (FREE)
This simple spreadsheet will help you quickly and easily calculate which of your keyword ideas are most likely to perform best in Google searches and send you the most search engine traffic. In particular, it will help you identify keywords which have high volumes but low competition. High volume / low competition keywords are like gold dust: all you have to do is publish a well written, well optimised post on that keyword and then enjoy watching lots of search engine traffic come rolling in!
GET IT HERE >>> Keyword Research Calculator
READ MORE >>> A beginner's guide to keyword research for bloggers
READ MORE >>> How to actually DO keyword research: a step by step guide
WATCH >>> FREE KEYWORD RESEARCH VIDEO TRAINING
Broken Link Checker (FREE)
One thing that can affect your SEO quite badly is broken links. If your site is littered with broken links it can bring you down in search rankings. Regularly schedule some 'admin' time to fix or delete broken links on your site. This free tool will help you to find where they are!
GET IT HERE >>> Broken Link Checker
WP Recipe Maker (FREEMIUM)
If you have recipes on your website, then having a good recipe card plugin is a MUST! Not only will it look smart and professional to your readers and allow them to print off your recipes easily, but it will also do AMAZING things for your SEO.
A good recipe plugin will speak Google's language, through 'structured data', and tell Google that your post contains a recipe as well as facts about that recipe, such as cook time, calorie content and star rating that will appear in search results. It will also mean Google will show a photograph of your recipe next to your recipe is search results.
Not only does this mean your SEO will be better, but your % click-throughs will increase too – meaning more blog traffic!
I did a lot of research when I moved to WP Recipe Maker and it seems to be the best recipe plugin by some way. I have been super happy with it since I got it and I've noticed a significant increase in search engine traffic as a result.
The free version is great and does almost everything you will ever need, however if budget will stretch I really recommend getting the Pro Bundle which will automatically calculate nutrition info for you and allow your readers to easily switch between different measurements, for example I write all of my blog posts in metric units (grams, kilograms etc.) but at the flick of a button, my readers can see all the measurements in US customary units (cups, lbs, oz…).
GET IT HERE >>> WP Recipe Maker*
Photography
Good quality photography is essential for driving readers to your website and keeping them on there! For certain types of blogs (like this one!) you can get away with just using stock images. If on the other hand you have a food blog, fashion blog, DIY blog or any other kind of blog that needs original photography, you really do need to think about investing in proper photography equipment: at the very least a DSLR camera and a good lens.
Canon 1200D DSLR Camera
This was my first DSLR camera and the camera I still do most of my photography with. It's very simple to use and takes really good quality images. Though not cheap, it's worth it and if you shop around you can usually find a good second hand one for not much more than the price of a compact camera. The difference between the quality of the images on a DSLR and those on a basic camera/phone is HUGE!
GET IT HERE >>> Canon 1200D DSLR Camera*
Canon EOS 77D DSLR Camera
I bought this camera primarily for video work (particularly as it has a flip out screen), however it is an all-round great camera for photography too. The learning curve is a little steeper than with the 1200D but the pictures are better quality. I'd say if you are just starting out then go for a 1200D, but if you want to step up to the next level, then get this one.
GET IT HERE >>> EOS 77D DSLR Camera*
Canon EF 50 mm 1.8 STM Lens
The general wisdom is if you can only afford a good camera OR a good lens, then get a good lens! But lenses can cost an absolute fortune! If you shoot food, flatlays, still-life etc. and can only afford one lens get a 50mm lens – this one from Canon is more than adequate. Again, if you shop around you can find these second hand too.
GET IT HERE >>> EF 50 mm 1.8 STM Lens*
Vanguard Alta Pro 2+ 263AB100 Tripod
I actually don't use a tripod much, but when I need one this is AWESOME. It's very flexible (great for using in awkward spaces like my conservatory) and one of the few tripods on the market that allows you to shoot perfectly downwards (for flatlays etc.) You can also use it for shooting low down – great if you've set up on the floor and want an eye-level shot!
GET IT HERE >>> Vanguard Alta Pro 2+ 263AB100 Tripod*
Adobe Creative Cloud
For editing photos and videos you really can't beat Adobe. I use the new Lightroom CC* for editing my photos and Premiere Pro* for video editing.
GET IT HERE >>> Adobe Creative Cloud*
Pexels / PIXABAY / UNSPLASH (FREE)
For some types of blog/blog posts you can get away with using stock photos instead of your own photos.
These days there are some really great websites offering a good selection of royalty free stock photos on a CC0 (Creative Commons Zero) license. This means you don't have to credit the photographer and you can use the images how you want (though there are a few restrictions – see the individual websites for more info).
My favourite free sites for stock photos are Pexels, Pixabay and Unsplash. The photos are good quality and there is a wide variety of images available. Many of the the stock photos you see on this website are from one of these three sites.
GET IT HERE >>> Pexels
GET IT HERE >>> Pixabay
GET IT HERE >>> Unsplash
HAUTE STOCK
If you want to upgrade your stock images, then I highly recommend Haute Stock. They offer a wide variety of high quality, professional stock images at a very affordable rate. The majority of the stock images on this website are from Haute Stock. I also use Haute Stock images in my freebies and courses.
GET IT HERE >>> Haute Stock*
Analytics
If you want to improve your blog you need to understand which blog posts are performing well and which have flopped, you also need to know where your traffic is coming from and where it's going to next. Spending time each month analysing your blog stats is crucial to creating better content and promoting it more effectively.
Google Analytics (FREE)
Hands down the best and most trusted blog stats are from Google Analytics. If you haven't already, hook your blog up to Google Analytics and start looking at what insights it gives you.
If you find the main Google Analytics screen a bit daunting, you might like to try using the Google Analytics App which is available on iPhone and Android.
It is great for giving a little snapshot of your blog's performance throughout the day and being able to compare day on day, week on week, month on month etc.
GET IT HERE >>> Google Analytics
READ MORE >>> How to set up Google Analytics on a WordPress blog
READ MORE >>> How to use Google Analytics – a beginner's guide

CoSchedule & Tailwind
I've written a lot about CoSchedule and Tailwind above so I won't repeat myself, but they both have great analytics build into them too. One feature I particularly like is that CoSchedule will show you stats on all connected social media, even if you didn't post through CoSchedule!
GET IT HERE >>> CoSchedule*
GET IT HERE >>> Get Tailwind*
Productivity
Given that this blog is all about productivity, I actually use surprisingly few tools specifically for productivity (though I have carefully chosen all the tools I use for other functions to help me do things in the most productive way possible).
I am all about simplicity and streamlining processes, and I believe you don't have to use a lot of different apps and tools to get things done more productively.
In fact, the majority of my planning, goal setting, to-do list writing etc. takes place on good old-fashioned paper – or in beautifully colour coded spreadsheets!
There are, however, two things I could not do without: Office 365 and CoSchedule.
Office 365 (LOW COST)
I use this everyday and I love it. It took me weeks of research to decide if I wanted Office 365 or G Suite, but in the end Office 365 won. Mainly because I LOVE Outlook and also because Word, Excel and Powerpoint have more bells and whistles than their Google Docs/Sheets/Slides equivalents.
I use Word for writing my draft posts. I use Excel for my content calendars and project planning (colour coded of course!). And I use PowerPoint for some of my design work (it's great for making a professional-looking media kit, for example) and Outlook for my emails.
I also used Word to create my ebook Blog Smarter Not Harder and I use OneDrive to keep a copy of everything I produce, including photos, in the cloud just in case the worst should the happen.
They do a range of different levels, but the level I went for was Office 365 Business Standard, which is £9.40** per month (Ex VAT). For that I get all the main office apps (both web and desktop versions), email hosting, unlimited aliases (i.e. I can have any number of email addresses I want ending @productiveblogging.com, but they all come into one mailbox) and a 50GB mailbox and 1TB of cloud storage on OneDrive, and 24/7 phone and web support (which is fantastic!).
GET IT HERE >>> Office 365
CoSchedule
I know, I know I've mentioned CoSchedule TWICE already, but I really can't not mention it here. CoSchedule has some great productivity tools built in. Not only will it help you streamline and automate your social media, create to do lists and set up reminders, you can even use it as your content calendar!
Whilst I don't use all of these features, the one I like the most is the ability to create checklists for each blog post. You can create one master checklist, which you can apply to every blog posts and tick when you have done each step – great for keeping you on track and streamlining your blogging process!
GET IT HERE >>> CoSchedule*
READ MORE >>> How CoSchedule can help you get more done in less time on your blog
READ MORE >>> How process checklists will make you more productive (and how to make them!)
Office Admin
It feels wrong to create a list like this and not include my office essentials: my laptop, printer, notebooks and of course, my trusty highlighter pens!!
Dell Inspiron 7000 15.5-inch HD Laptop (Intel Core i7, 16 GB RAM, 256 SSD + 1 TB HDD)
I have always used Dell laptops and I love them. They seem to go on forever and you can usually buy the perfect configuration for your needs. The model I am currently using is the Dell Inspiron 7000 series15.5-inch HD Laptop.
It's a step up from what I had before but I need something like this for all the big photo and video files I use and edit!
It is also super speedy and lightweight, perfect for carrying around to client events and conferences!
GET IT HERE >>> Dell Inspiron 7000 series 15.5-inch HD Laptop*
Epson XP-2100 Wi-Fi Printer
As a blogger, I don't actually print all that much. The main things I print are a hard copy of all my accounts stuff and travel details. This printer is more than adequate for those needs. The other thing I love is that it can also be used as a photocopier and a scanner. Perfect for when a client wants copies of receipts for expenses etc!
GET IT HERE >>> Epson XP-2100 Wi-Fi Printer*
Business Cards
Essential if you are meeting clients or going to conferences, but also useful if you just get chatting to someone about your blog and they want to take a look! I got mine done pretty cheaply at Moo and they are great quality!
GET IT HERE >>> Moo
Files, notebooks and highlighter pens!
I couldn't finish without mentioning these 3 essentials! I use big lever arch files to organise my paperwork, such as accounts, client work etc. I use magazine files to store all my food magazines. I use notebooks for most of my planning and to do lists and I use highlighter pens to colour code everything – which makes me so HAPPY!!
GET IT HERE >>> Lever arch files*
GET IT HERE >>> Magazine files*
GET IT HERE >>> Notebooks*
GET IT HERE >>> Highlighter pens*
Phew – that sounds like a long list doesn't it? But really each one only took me a few minutes to set up. And once they are in place they become part of my routine, saving me time and helping to increase my blog traffic.
I definitely don't believe in having tools for the sake of it or because they are new and shiny! Everything you see listed here are things I actually use and highly recommend for making the whole blogging process easier, less stressful, more productive and ultimately more lucrative!
If you are a new blogger and you are feeling a bit daunted by this list, don't be! I recommend just focusing initially on getting good hosting, a decent theme, security, Yoast, Social Warfare and Google Analytics. Then, as soon as you can, get a decent camera, ConvertKit, CoSchedule and Tailwind. Better still why not take a look at this blog post => How to start a profitable blog – where I share my step by step guide to setting up a blog, guiding you through exactly what order to do everything in.
And if you are a seasoned blogger, I'd love to hear your thoughts! Do you agree with my list? Is there anything you think I've missed off? Is there anything you've spotted that you really need to add to your blogging toolkit?
More on this topic…
How to start a successful WordPress blog – a step by step guide
15 essential plugins for WordPress blogs
The 10 essential elements of a successful blog post
10 ways to be a more productive blogger
Don't miss a thing!
Follow me on Twitter, Facebook and Instagram. Or why not subscribe to Productive Blogging and get blogging and productivity tips straight to your inbox every week?
Pin this post to read later
*This blog post contains affiliate links, this means if you click on a link and go on to buy the product I recommend, I will get a small commission, but you will not be charged a penny more – thanks in advance!
** prices correct as at 03/01/22